Help us build a student, advocate, and reformer network!
Welcome back to an amazing school year of advocating and reforming in and outside the classroom!
UrbEd is so excited to be entering the school year with you as one of the only student-run, student-led nonprofits in the Commonwealth of Pennsylvania. This year UrbEd needs your help more than ever before. Why? Because we want to engage 10,000 students in the Philadelphia Area!
The State of Education report combines School District of Philadelphia (SDP) statistics with an UrbEd created student survey. This culminates into a professional report including statistics and testimonies from students and experts in education. The State of Education report gives UrbEd (along with the general community) the necessary information to advocate in effective ways. UrbEd has and will use this report to advocate for change in our community. Share and take the survey below!
UrbEd seeks to engage in conversation with students across the city to share our advocacy efforts and hear their voices. Ultimately we strive to raise students' levels of understanding about the education system impacting them and get them engaged in advocacy to better it. We would love continue this effort by speaking with more youth! To schedule a presentation in your community at a school or community with youth contact us today below!
Our blog platform is a space for students to honestly and uniquely share their voices. We are always looking for more student creatives, writers, and artists to join! The blog submission is always open. We're looking for writing, poetry, art, music relating or speaking to education and/or student experience. Submission who are selected will receive a 10$ reward for their contribution! Click the button below to apply today!
We strive to maximize how much students take initiative to effectively advocate for and change their communities. This year we're launching our Civic Engagement Competition, an initiative that equips students with innovative ideas about an advocacy project to benefit their community, a budget, and support to execute that project. Students from across the city will apply with their idea for a project and a committee of community leaders in Philadelphia will review their proposal. Two students will be selected to receive funding and support from the UrbEd team to put their plan into action. The application for this initiative will be live soon. Please stay tuned for updates.
We believe something powerful happens as a result of student engagement. With student engagement at the core, our 'Urban Education (UE) Advocates' empowers students to take control of their education. Students in the program are trained on different ways of advocating, equipped with resources, have access to a list of contacts, and most importantly are in a network of students that are also advocating for urban education reform. We are looking for students who are passionate about social justice issues. Nominate them to be a UE Advocate below or pass on the information so they can apply!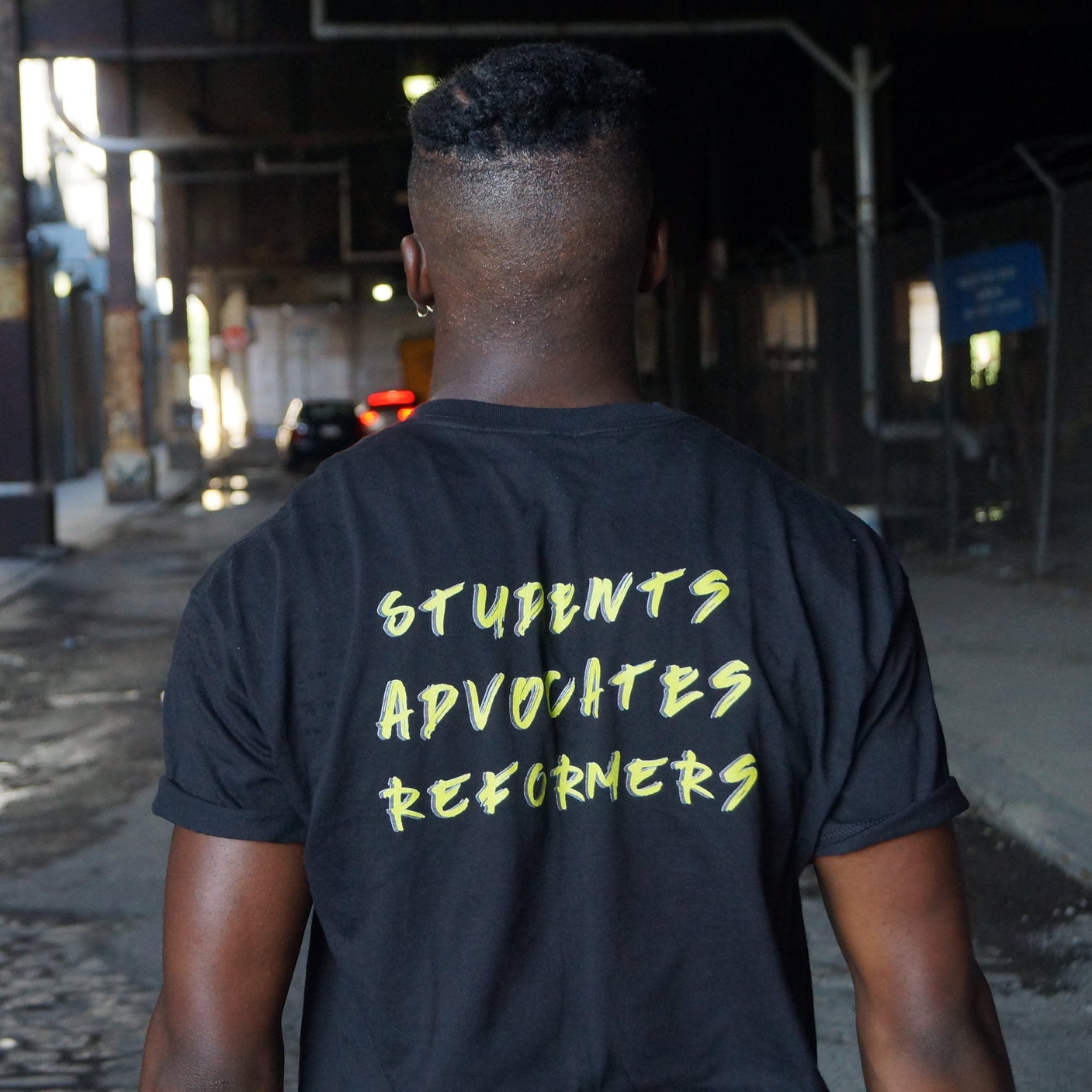 Contact us today and let's build!
Thank you for your commitment to
reforming urban education with us!